The Heart Book
Utilizing the Power of Your Heart is the most significant choice you will make in life. About The Book
YouTube Videos
The Power of The Heart Videos Motivational videos available on Youtube. Watch Videos
Original Heart Quotes
Some of the original Intuitive and motivational quotations taken from the Power of The Heart book. The Quotes
'Unleash The Power of The Heart And Mind'
This revolutionary new Book shows you how to access

'THE POWER Of The HEART AND MIND'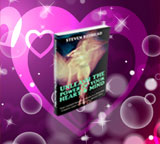 HARNESSING YOUR HEART ENERGY
Many things can impact you heart energy either in a minor ways or quite dramatically, depending upon the situation, or how you let things impact you. How mildly or intensely you are effected by external forces, depends upon your attitude, how your ego drives or reacts to what occurs to you. If your ego is impacted by external forces, effecting in turn your attitude, you will be more open to external energy forces being able to impact your reality; be they good or bad.
>> About Heart Energy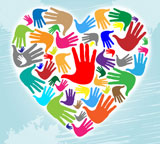 OPEN YOUR HEART
Following the intuition of your heart consciousness linked with the intuitive ability of the gut, together with the logic and analysis of the brain in concert will never lead you far from your best route in life. How to choose to proceed in life is and should be your decision and sole right to decide what course to take; only you can instinctively determine what is the best for you, what actions can serve your inner most desires the best.
>> Opening The Heart
BOOK CONCEPT
This revolutionary new Book shows you how to access the 'POWER of The HEART'. The heart is natures most untapped immense resource. Utilizing the power of the heart is the most significant choice you will make in life.
What you think about the most drives your reality; control your thoughts to manage your reality. Learn to Open Your Heart and mind to the infinite wonder that exists for you in life.
Don't live a normal life by default, push the boundaries of your potential. Utilizing the Power of Your Heart is the most significant choice you will make in life.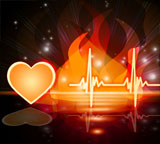 ABOUT THE POWER OF THE HEART
What heart based living is all about is empowering the heart to become part of daily experienced reality by tapping into the vast potential of the heart, mind and spirit connection. When these states of consciousness are cooperating to maximize this connective ability then harmony, bliss, peace and calm is available to all. Life driven by this connection between the heart and mind will have a greater stability and calm, especially at times when these are most needed.
YOU ARE MORE THAN THE IDENTITY YOUR MIND CREATES.
Get The Book